Keynote Speakers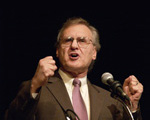 Credits: Nick Wiebe
Stephen Lewis is Co-Director of AIDS-Free World, a new international AIDS advocacy organization, based in the United States. He is Chair of the board of the Stephen Lewis Foundation in Canada and he is a Professor in Global Health in the Faculty of Social Sciences at McMaster University. He also serves as a member of the Board of Directors of the International AIDS Vaccine Initiative. Stephen Lewis' work with the United Nations spanned more than two decades. He was the UN Secretary-General's Special Envoy for HIV/AIDS in Africa from June 2001 until the end of 2006. From 1995 to 1999, Mr. Lewis was Deputy Executive Director of UNICEF at the organization's global headquarters in New York. From 1984 through 1988, Stephen Lewis was Canada's Ambassador to the United Nations. Mr. Lewis holds 28 honorary degrees from Canadian universities and is a Companion of the Order of Canada, Canada's highest honour for lifetime achievement. He was awarded the Pearson Peace Medal in 2004 by the United Nations Association in Canada; the award celebrates outstanding achievement in the field of international service and understanding. In 2007, the Kingdom of Lesotho (a small mountainous country in Southern Africa) invested Mr. Lewis as Knight Commander of the Most Dignified Order of Moshoeshoe. The order is named for the founder of Lesotho; the knighthood is the country's highest honour. Stephen Lewis is the author of the best-selling book, Race Against Time.
Presentation: Sunday, May 10, 5:00 p.m. – 6:00 p.m.
The Health Impact of Global Climate Change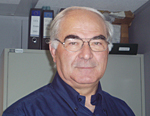 Riccardo Petrella is an iconic figure in the alterglobalization movement. A renowned political scientist and economist, he has been recognized internationally for his standpoint against global commodification and for defending the common good. His outstanding academic work and social commitment have earned him several honorary doctorates from numerous universities, including the Université du Québec à Montréal. A superlative social sciences researcher, Riccardo Petrella was a visiting professor and extraordinary professor at the Université Catholique de Louvain, Belgium, where he focused on teaching economic globalization. Since 2006, he has served as a professor emeritus. In 1991, he founded the Groupe de Lisbonne, composed of twenty-one members, including university professors, CEOs, journalists and heads of large cultural institutions, in the aim of promoting critical analyses of current forms of globalization. In 1997, following the Manifeste de l'eau (Water Manifest), he founded the Comité international pour un contrat mondial de l'eau (international committee for a global water contract), of which he is Secretary General. In 2003, he initiated the Université du Bien Commun .(University of the Common Good), and experimental work began in Italy (the faculty of water) and Belgium (the faculty of alterity, or otherness). The following are just a few of Riccardo Petrella's works: L'éducation, victime de cinq pièges (2000), Désir d'humanité (2004), and Pour une nouvelle narration du monde (2007).
Presentation: Monday, May 11, 8:30 a.m. – 9:30 a.m.
Life, the Great Challenge
The world is not a commodity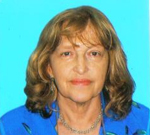 Adriana Victoria Puiggrós is a pillar of popular education in Latin America, and has been inspired to a large extent by Paulo Freire. She is also a highly prominent figure within the Argentinian left. Ms. Puiggrós is the Director of the APPEAL Program (Alternativas pedagógicas y prospectiva educativa en América Latina) in Mexico and Argentina. Ms. Puiggrós is a professor within the Faculty of Philosophy and the Humanities at the University of Buenos Aires, providing special assistance to the faculty in a number of areas. Moreover, she is a Senior researcher at the National Council of Scientific and Technical Research. At present, Ms. Puiggrós is a member of the Argentinian Chamber of Deputies, elected to represent the Province of Buenos Aires from 2007 to 2011. She is also the Chairperson of the Education Commission of the Argentinian Congress. From 2005 to 2007, Ms. Puiggrós was the Director General (Minister) of Culture and Education of the Government of the Province of Buenos Aires; in 2001, she served as Secretary of State for Technology, Science and Innovation of the Argentinian Ministry of Education. Ms. Puiggrós has received many distinctions and awards, including a fellowship from the John Simon Guggenheim Memorial Foundation; a Special Mention awarded to Distinguished Persons from the Konex Foundation; and First Prize from the Convenio Andrés Bello Organization for an essay in 2005. She is the author of 18 books, and has collaborated with others on another 40 works. In addition, she has published many articles in scientific and general-interest publications, which have been translated into a number of languages.
Presentation: Monday, May 11, 9:30 a.m. – 10:30 a.m.
Towards a socially-constructed knowledge for a more human world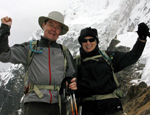 Peter Cole
Peter Cole is a member of the Douglas First Nation (Stl'atl'imx) and Associate Professor in Aboriginal and Northern Studies at the University College of the North. His teaching and research interests include orality, narrativity, Aboriginal education, environmental thought, self-governance, and Aboriginalizing methodology. He has published in national and international academic and literary journals and books and is the author of a book entitled, Coyote and Raven go Canoeing: Coming Home to the Village (2006) written in poetic, dramatic and storytelling voices which breaks new ground by making orality the foundation of its scholarship. Peter is co-editor of Speaking for Ourselves: Environmental Justice in Canada (in press), and is currently Principal Investigator of a research project with the Southern Stl'atl'imx communities to support them in language and cultural regeneration. When not wearing an academic hat, Peter can be found hiking or canoeing.
Pat O'Riley
Pat O'Riley is an Assistant Professor and Coordinator of the Cross-Disciplinary Certificate in Indigenous Studies in the School of Social Sciences at York University. She is of Irish, French and Mohawk heritage and married into the Stl'atl'imx in British Columbia with whom she is conducting research to remap their stories, knowings and practices onto the land, and rename their sites, villages and landforms in the Ucwalmicwts language. Her teaching and research interests include Indigenizing research methodology; Indigenous self-determination, reshaping technology discourses in education and environmental justice. Pat is the author of Technology, Culture and Socioeconomics: A Rhizoanalysis of Educational Discourses (2003), and co-editor of Speaking for Ourselves: Environmental Justice in Canada (in press). A proud mother and grandmother, Pat also enjoys hiking and canoeing.
Presentation: Monday, May 11, 12:30 p.m. – 1:30 p.m.
Coyote and Raven (P)re-visit Sustainability, Technology and Run-away Capitalism - Now in Paperback